Status:
For Sale
Year:
1967
Make:
Maserati
Model:
Mistral
Price :
$150,000
---
Location:
Toronto, ON, Canada
Class:
Classic
Body Style:
Coupe
Engine:
6 Cylinder
Transmission:
4-speed
Drivetrain:
RWD
Mileage:
60,000
---
Upholstery:
Cloth
Doors:
2
Exterior Colour:
Interior Colour:
Exterior Condition:
Excellent
Interior Condition:
Excellent
Mechanical Condition:
Excellent
Chassis Condition:
Excellent
Trunk Condition:
Excellent
---
Printable Version
FOR SALE: 1967 Maserati Mistral
Originally from Japan, via California to Ontario. Engine was rebuilt in California, head gasket replaced by present owner. Aftermarket sun roof removed, very little body work, paint by Centre Hill. Original cloth interior except for headliner. Original drivetrain except for side draft Webers in lieu of injection. Priced at $150,000 US Dollars.
Excellent ownership and service history. SHOW or GO!
All offers are gratefully received. We always make every effort to negotiate a good deal.
Contact: Maurice Bramhall
Local: 416-822-0098 — Toll Free: 1-800-265-4187
Email: [email protected]


Don't miss out! To stay informed on classic cars just like this one, sign up for our email list.

---
Maserati Enthusiast?
Take a look at our list of Maserati For Sale!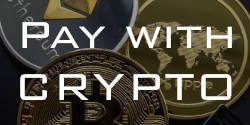 Talk to us about making your purchase securely with cryptocurrency.