Status:
For Sale
Year:
1997
Make:
Mercedes-Benz
Model:
SL600
Price :
$40500.00
---
Location:
Toronto, ON, Canada
Class:
Collectible Late Model
Body Style:
Convertible
Engine:
V12
Transmission:
Automatic
Drivetrain:
RWD
Mileage:
85,201 mi
---
Upholstery:
Leather
Doors:
2
Exterior Colour:
Green
Interior Colour:
Beige
Exterior Condition:
Excellent
Interior Condition:
Excellent
Mechanical Condition:
Excellent
Chassis Condition:
Excellent
Trunk Condition:
Excellent
---
Printable Version
FOR SALE: 1997 Mercedes-Benz SL 600 Roadster
This magnificent V12 powered beast has never seen winter conditions, the body is pristine. It was brought up from Florida in 2005, federalized by Mercedes Benz Canada and has been babied ever since by two very particular owners.
There is a full service history at McNally Auto Service, a very well respected German specialist. When you see this car you will understand how well it has been maintained and carefully enjoyed. Own an outstanding Mercedes Modern Classic with full service history for a fraction of its original price.
All offers are gratefully received. We always make every effort to negotiate a good deal.
Contact: Maurice Bramhall
Local: 416-822-0098 — Toll Free: 1-800-265-4187
Email: [email protected]
Don't miss out! To stay informed on classic cars just like this one, sign up for our email list.
---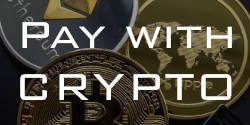 Talk to us about making your purchase securely with cryptocurrency.