Status:
Sold
Year:
1948
Make:
Jaguar
Model:
MKIV
Price :
$24950
---
Location:
Toronto, ON M8W 3C5
Class:
Classic
Body Style:
Sedan
Engine:
6 cyl.
Transmission:
4-speed
Drivetrain:
RWD
Mileage:
31999
---
Upholstery:
Vinyl
Doors:
4
Exterior Colour:
Grey
Interior Colour:
Red
Exterior Condition:
Good
Interior Condition:
Good
Mechanical Condition:
Average
Chassis Condition:
Average
Trunk Condition:
Good
---
Printable Version
FOR SALE: a 1948 Jaguar MKIV
This car was originally delivered to Victoria, Australia, it then moved to the U.S. and recently to Ontario. Along the way, the interior was converted to vinyl trim, and the wood beautifully refinished. The carpeting is also very modern and the roof liner's refinished. The body has been nicely finished in a dark grey colour, all the chrome is very presentable. The underside of the car has been partially restored, some areas require work for completion. This car has a great classic look and would be a very enjoyable car to take to a show. Buy this car for $24,950.00 CDN., or $18,500.00 U.S.
All offers are gratefully received. We always make every effort to negotiate a good deal.
To see more photos, please send us your email address and we will link you to a Dropbox folder.
Contact: Maurice Bramhall
Local: 416-822-0098
Email: [email protected]
Don't miss out! To stay informed on classic cars just like this one, sign up for our email list.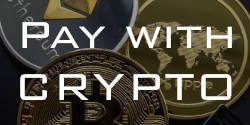 Talk to us about making your purchase securely with cryptocurrency.