Status:
Sold
Year:
1949
Make:
MG
Model:
TC Export
Price :
$47,500
---
Location:
Toronto, ON, Canada
Class:
Classic
Body Style:
Convertible
Engine:
4 cyl.
Transmission:
4-speed
Drivetrain:
RWD
Mileage:
---
Upholstery:
Doors:
2
Exterior Colour:
Yellow
Interior Colour:
Green
Exterior Condition:
Excellent
Interior Condition:
Excellent
Mechanical Condition:
Excellent
Chassis Condition:
Excellent
Trunk Condition:
Excellent
---
Printable Version
FOR SALE: a 1949 MG TC Export
This car underwent a complete restoration of mechanical, body, and upholstery. There is a complete documented photographic history of the process. Engine no. XPAG9485, VIN. TC8765 EXU. This car is a turn-key project, ready for your enjoyment, for only $47,500.00 CDN. or $38,500.00 U.S.
To see many more photos, please send us your email address and we will link you to a Dropbox folder, or we can send them to you by WeTransfer.com.
All offers are gratefully received. We always make every effort to negotiate a satisfactory deal for both parties.
Contact: Maurice Bramhall
Phone: 416-822-0098
Email: [email protected]
Don't miss out! To stay informed on cars just like this one, sign up for our email list.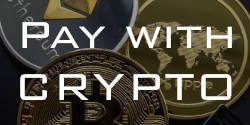 Talk to us about making your purchase securely with cryptocurrency.