Status:
Sold
Year:
1960
Make:
Rolls-Royce
Model:
Silver Cloud II
Price :
$23,500
---
Location:
Class:
Classic Car
Body Style:
Sedan
Engine:
Transmission:
Drivetrain:
Mileage:
82,500 km
---
Upholstery:
Doors:
Exterior Colour:
Burgundy
Interior Colour:
Exterior Condition:
Interior Condition:
Mechanical Condition:
Chassis Condition:
Trunk Condition:
---
Printable Version
SOLD: 1960 Rolls-Royce Silver Cloud II with Air Conditioning.
This car was the personal toy for many years of the Jazz Legend Peter Appleyard. The car runs and stops. The body needs TLC including paint. The interior is in good shape, the front seat was recovered many years ago in matching leather. The wood veneer has been restored on the doors very well, the fascia is original in very good shape. Own a true Classic at a Super Price, ONLY $ 23,500.00
SECOND CAR Available: 1960 Rolls-Royce Silver Cloud II in black. This car is strictly a parts car. MAKE US AN OFFER on BOTH!
Both Cars are Left Hand Drive vehicles.
All offers are gratefully received. We always make every effort to negotiate a good deal.
Contact: Maurice Bramhall
Local: 416-822-0098 — Toll Free: 1-800-265-4187
Email: [email protected]


Come back soon for more vehicles – better yet, join our email list for updates!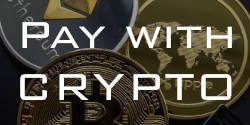 Talk to us about making your purchase securely with cryptocurrency.