Status:
Sold
Year:
1961
Make:
Mercedes-Benz
Model:
190SL
Price :
$87,500 US
---
Location:
Toronto, ON, Canada
Class:
Classic
Body Style:
Convertible
Engine:
4 Cylinder
Transmission:
4-speed
Drivetrain:
RWD
Mileage:
---
Upholstery:
Leather
Doors:
Exterior Colour:
Interior Colour:
Exterior Condition:
Excellent
Interior Condition:
Excellent
Mechanical Condition:
Excellent
Chassis Condition:
Excellent
Trunk Condition:
Excellent
---
Printable Version
SOLD: 1961 Mercedes Benz 190 SL Roadster
A very rare, well done, restored roadster of the sixties era. The owner has just completed a body and mechanical restoration and is ready to part with his pride and joy. This 190SL is all original except for the addition of Weber carbs ( Mercedes refit option). Originals are included. The hardtop has not been restored.
Excellent example for the serious collector.

Don't miss out! To stay informed on classic cars just like this one, sign up for our email list.

---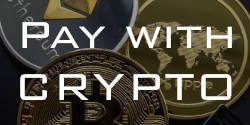 Talk to us about making your purchase securely with cryptocurrency.