Status:
Sold
Year:
1962
Make:
MG
Model:
A 1600 MkII
Price :
$18,500
---
Location:
Toronto, ON, Canada
Class:
Classic
Body Style:
Convertible
Engine:
4Cyl.
Transmission:
4-speed
Drivetrain:
RWD
Mileage:
---
Upholstery:
Leather
Doors:
2
Exterior Colour:
Red
Interior Colour:
Black
Exterior Condition:
Great
Interior Condition:
Great
Mechanical Condition:
Very Good
Chassis Condition:
Excellent
Trunk Condition:
Very Good
---
Printable Version
SOLD: 1962 MGA 1600 Mark II
This car is a great driver with a beautiful appearance. A true open touring classic. The current owner has had it for many years and recently had it mechanically inspected to prepare for the sale.
It will pass the Ontario Government Safety Inspection with flying colours. The engine is not the original one, it is an 1798cc unit from an MGB. The interior is an older restoration in great shape. The seats, carpeting and door trim panels are in great tear free condition. The roof is a modern replacement in great tear free condition. The chassis frame is excellent, the body shell is super clean with really bright chrome trim.
For that drive in the country, the country fair, parade or just to tinker in the back yard, there is so much pleasure to be gained from this beauty!!


Don't miss out! To stay informed on classic cars just like this one, sign up for our email list.

---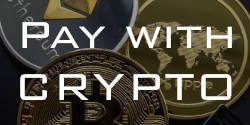 Talk to us about making your purchase securely with cryptocurrency.