Status:
Sold
Year:
1974
Make:
Jensen
Model:
Interceptor III Convertible
Price :
$
---
Location:
Toronto, ON, Canada
Class:
Classic
Body Style:
Convertible
Engine:
440 Chrysler V8
Transmission:
Automatic
Drivetrain:
RWD
Mileage:
24,000 km
---
Upholstery:
Leather
Doors:
2
Exterior Colour:
Blue
Interior Colour:
Black
Exterior Condition:
Excellent
Interior Condition:
Excellent
Mechanical Condition:
Excellent
Chassis Condition:
Excellent
Trunk Condition:
Excellent
---
Printable Version
FOR SALE: 1974 JENSEN INTERCEPTOR III CONVERTIBLE. Repainted 1983, engine redone to 440 Six Pack specs. All original, low milage, never winter driven. For SHOW or GO, for … $
ADDITIONAL FEATURES
· Air Conditioning · Power Steering · Power Brakes · Limited Slip Rear
· Dual Exhaust · Power Windows · Bucket Seats
Contact: Maurice Bramhall
Local: 416-822-0098 — Toll Free: 1-800-265-4187
Email: [email protected]
Don't miss out! To stay informed on cars just like this one, sign up for our email list.
---
See More Jensen Interceptors We have created a new feature on our web site. Have a look to see more Jensen Interceptors For Sale.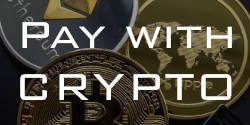 Talk to us about making your purchase securely with cryptocurrency.