Status:
Sold
Year:
1990
Make:
Porsche
Model:
911 Carrera 4 Cabriolet
Price :
$55950
---
Location:
Toronto, ON, Canada
Class:
Collectible Late Model
Body Style:
Cabriolet
Engine:
6 cyl.
Transmission:
5-speed
Drivetrain:
RWD
Mileage:
97550
---
Upholstery:
Leather
Doors:
2
Exterior Colour:
Black
Interior Colour:
Tan
Exterior Condition:
Excellent
Interior Condition:
Excellent
Mechanical Condition:
Excellent
Chassis Condition:
Excellent
Trunk Condition:
Excellent
---
Printable Version
FOR SALE: a 1990 Porsche 911 Carrera 4 Cabriolet
This super clean 911 Carrera 4 Cab is looking for a new home. It grew up in California and has a perfect corrosion free, original paint body shell and floor pan. Never winter driven. Lots of service history. The mileage is 60,481 on the odometer, converts to 97,550 Kil. Just get in it and enjoy!! Yours for only $55,950.00 CDN. or $43,195.00 U.S.
For many more pictures we have a Dropbox folder that we can link you to, just send us an email.
All offers are gratefully received. We always make every effort to negotiate a satisfactory deal for both parties.
Contact: Maurice Bramhall
Phone: 416-822-0098
Email: [email protected]
Don't miss out! To stay informed on cars just like this one, sign up for our email list.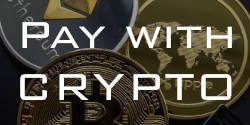 Talk to us about making your purchase securely with cryptocurrency.