Status:
Sold
Year:
1997
Make:
Porsche
Model:
Boxster
Price :
$30000
---
Location:
Toronto, ON, Canada
Class:
Collectible Late Model
Body Style:
Convertible
Engine:
Flat 6
Transmission:
5-speed
Drivetrain:
RWD
Mileage:
81732
---
Upholstery:
Leather
Doors:
2
Exterior Colour:
Silver
Interior Colour:
Black
Exterior Condition:
Excellent
Interior Condition:
Excellent
Mechanical Condition:
Excellent
Chassis Condition:
Excellent
Trunk Condition:
Excellent
---
Printable Version
FOR SALE: 1997 Porsche Boxster
This car has lived a pampered life. It recently underwent $17,000.00 of service work at the Porsche franchise dealer. This car feels like new. It's always best to own a vehicle previously cared for to the hilt. This is the car. All for $30,000Cdn. Once you have driven it, you will know its a deal!!
All offers are gratefully received. We always make every effort to negotiate a good deal.
Contact: Maurice Bramhall
Local: 416-822-0098 — Toll Free: 1-800-265-4187
Email: [email protected]
Don't miss out! To stay informed on classic cars just like this one, sign up for our email list.
---
Porsche Enthusiast?
Take a look at our list of Porsches For Sale
---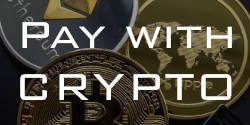 Talk to us about making your purchase securely with cryptocurrency.