Status:
Sold
Year:
1954
Make:
Bentley
Model:
R-Type
Price :
$39900
---
Location:
Toronto, ON Canada
Class:
Classic
Body Style:
Sedan
Engine:
6 cyl.
Transmission:
Automatic
Drivetrain:
RWD
Mileage:
70302
---
Upholstery:
Leather
Doors:
4
Exterior Colour:
Silver
Interior Colour:
Grey
Exterior Condition:
Good
Interior Condition:
Average
Mechanical Condition:
Good
Chassis Condition:
Good
Trunk Condition:
Good
---
Printable Version
FOR SALE: a 1954 Bentley R-Type
This Bentley R-Type is the last production version of the MKVI Bentley, the first steel body car by Rolls-Royce which started production after the Second World War. This final version had the extended trunk and the slightly larger engine at 4.5 L. The transmission is based on the General Motors 4 speed automatic. The lower half of the car was recently painted in a contrasting red colour which gives it a very smart, classic appearance. The leather interior is showing some age but could be detailed and repainted to give it a new look. The engine in this car and the transmission are known for their reliability and simplicity to service, this power train was extensively restored 2000 miles ago. Drive this car anywhere. Buy this classic ride for only $39,900.00 CDN., or $31,500.00 U.S.
All offers are gratefully received. We always make every effort to negotiate a good deal.
Contact: Maurice Bramhall
Local: 416-822-0098
Email: [email protected]
Don't miss out! To stay informed on classic cars just like this one, sign up for our email list.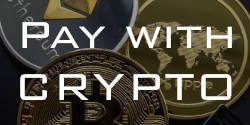 Talk to us about making your purchase securely with cryptocurrency.