Status:
Sold
Year:
1966
Make:
Jaguar
Model:
E-Type
Price :
$115,000
---
Location:
Toronto, ON, Canada
Class:
Classic
Body Style:
Coupe
Engine:
6 cyl.
Transmission:
4-speed
Drivetrain:
RWD
Mileage:
83025
---
Upholstery:
Leather
Doors:
2
Exterior Colour:
Grey
Interior Colour:
Red
Exterior Condition:
Very Good
Interior Condition:
Very Good
Mechanical Condition:
Excellent
Chassis Condition:
Very Good
Trunk Condition:
Very Good
---
Printable Version
FOR SALE: a 1966 Jaguar E-Type coupe
This car comes with a 40 year service, restoration and Jaguar Club show history. It's only had two owners in that period. This car has a rare paint colour, Warwick Grey, a very distinguished variation of white. The current owner is looking for it to go to the home of a similarly caring collector. Both owners took great care to keep the car as original as possible. The recent major milestones include a repaint in original colour in 2004 along with an interior refresh. Mechanical history has included an engine rebuild (less than 6,000 miles driven since engine rebuild) and new clutch in 2002. The car was entered in several OJOA Concours events and came away with 97-99 points results and several Class awards. 
This car is a "turn key" vehicle. You do nothing but enjoy it. Own a piece of Classic Automobile history for only $115,000.00 CDN., or $94,500.00 U.S.
To see many more photos, please send us your email address and we will link you to a Dropbox folder, or we can send them to you by wetransfer.com.
All offers are gratefully received. We always make every effort to negotiate a satisfactory deal for both parties.
Contact: Maurice Bramhall
Phone: 416-822-0098
Email: [email protected]
Here's a sample video:
Don't miss out! To stay informed on cars just like this one, sign up for our email list.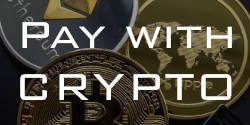 Talk to us about making your purchase securely with cryptocurrency.