Status:
Sold
Year:
1968
Make:
Chevrolet
Model:
C10
Price :
$12,950
---
Location:
Toronto, ON, Canada
Class:
Classic
Body Style:
Pickup
Engine:
6 Cylinder
Transmission:
3-speed
Drivetrain:
RWD
Mileage:
78,719
---
Upholstery:
Cloth
Doors:
2
Exterior Colour:
Red
Interior Colour:
Red/Grey
Exterior Condition:
Very Good
Interior Condition:
Very Good
Mechanical Condition:
Very Good
Chassis Condition:
Good
Trunk Condition:
---
Printable Version
FOR SALE: 1968 Chevrolet C10 Step Side Pick up
The truck has been in one family since new. It was originally purchased in Toronto and used in Labrador. In the late eighties the box and wood floor strips were replaced with a new one and a full paint job done. The box remains in excellent shape, its done 1,500 miles since the restoration. The wood in the floor of the box has lost its lacquer shine but can easily be redone.
The cab is in very good condition, there is some perforation in the outriggers on the left side, the floor is solid. The door skins are excellent, the front fenders and the hood the same. The bench seat has been recovered with a cord material, its "as new". The rubber mats on the floor show no wear. Super reliable 6 cylinder engine, DRIVE IT ANYWHERE!!
All offers are gratefully received. We always make every effort to negotiate a good deal.
Contact: Maurice Bramhall
Local: 416-822-0098 — Toll Free: 1-800-265-4187
Email: [email protected]
Don't miss out! To stay informed on classic cars just like this one, sign up for our email list.
---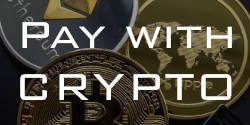 Talk to us about making your purchase securely with cryptocurrency.