Status:
Sold
Year:
1968
Make:
Jaguar
Model:
E Type Roadster Series 1.5
Price :
$117500
---
Location:
Toronto, ON Canada
Class:
Classic
Body Style:
Convertible
Engine:
6 cyl.
Transmission:
4-speed
Drivetrain:
RWD
Mileage:
94838
---
Upholstery:
Leather
Doors:
2
Exterior Colour:
British Racing Green
Interior Colour:
Black
Exterior Condition:
Excellent
Interior Condition:
Excellent
Mechanical Condition:
Excellent
Chassis Condition:
Excellent
Trunk Condition:
Excellent
---
Printable Version
FOR SALE: a 1968 Jaguar E Type Roadster Series 1.5 BRG
This is a Series 1.5 Roadster with the ultimate classic favourite colour, British Racing Green. The body colour is the standard British Racing Green for this period although the car was originally the lighter Fern Green. The current owner has owned the vehicle since 1980.
This car is equipped with the very desirable triple-SU carburetor set-up. The original engine for this car was replaced in the early 1980's with the current one, which is an original triple carburetor unit. This engine was rebuilt as part of a comprehensive restoration in 2004. The entire power train, braking, steering and suspension were all restored at that time by Peninsula Imports in Oakville, ON. The car has travelled only 2,500 miles since then. An entire new, complete interior kit consisting of carpets, felts, Hardura mats, door panels, convertible top, boot etc., was purchased from BAS Jaguar in Vancouver. The leather trim and upholstery for the seats and console was professionally installed by BAS in their trim shop. The original Blaupunkt 3-band radio works well.
Since the 2004 restoration, the car has had a new battery, a new fuel pump, all new hoses as well as all the required routine service. Additionally, the 3-SU carburetors have been completely rebuilt and the cylinder head valve clearances, tappets etc. have all been adjusted for optimum performance. The car comes with a custom car cover and service manuals, as well as some spare service parts.
The owner has a documented service history going back to 1981.
Do nothing, get in and drive with the enjoyment of owning a fully sorted, beautiful British classic, for only $117,500.00 CDN. or $83,750.00 U.S.
All offers are gratefully received. We always make every effort to negotiate a satisfactory deal for both parties.
To see many more photos and videos, please send us your email address and we will link you to a Dropbox folder.
Contact: Maurice Bramhall
Phone: 416-822-0098
Email: [email protected]
Don't miss out! To stay informed on cars just like this one, sign up for our email list.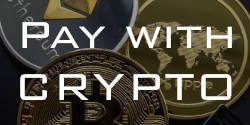 Talk to us about making your purchase securely with cryptocurrency.